Material: Realistic 3D TPE Head, hands, feet, vagina, anal and chest are made of silicone.

The other parts of the body are made of vinyl, environmentally friendly materials, Thicken smooth skin, you don't need to install vaniga and anal manually.

Height: 165 CM (5.25ft), Weight: 3.8KG (5.5Lb), Bearing capacity: 500Lb
BWH :(88/63/ 99cm)(34.6/24.6/39inch) D Cup
Love tunnels measure 7inches (18cm) deep.
Standing styles
Oral, vagina, anal sex are available.
Accessories: air pump, jumping egg, warm bar
Kindly notice: In order to get good effect, we put on the cloth, makeup, and wear the curly wig for the doll.

Clothes and wig not included. You can buy lingerie and wig in our store. Easy to make up, enjoy cos-play fun.
Select wigs
Select lingeries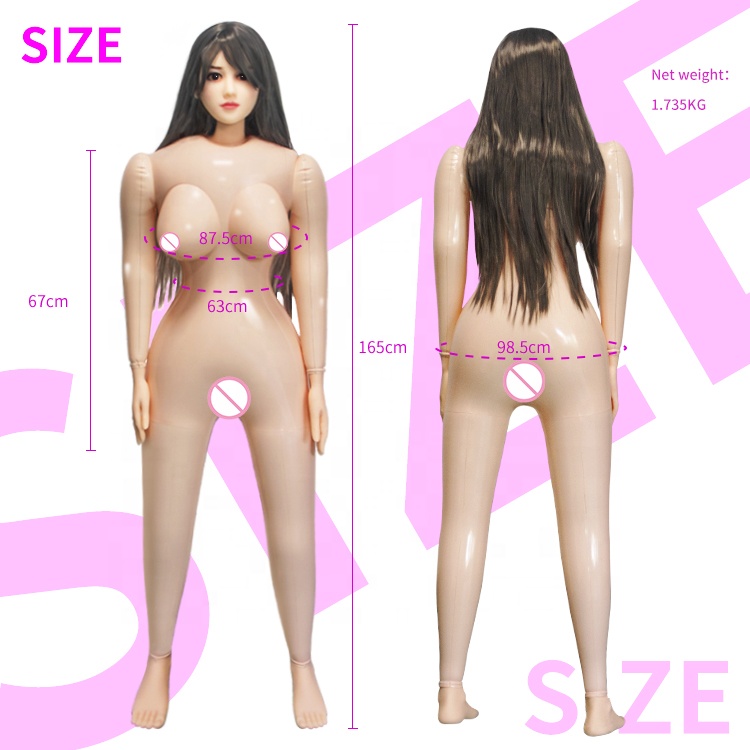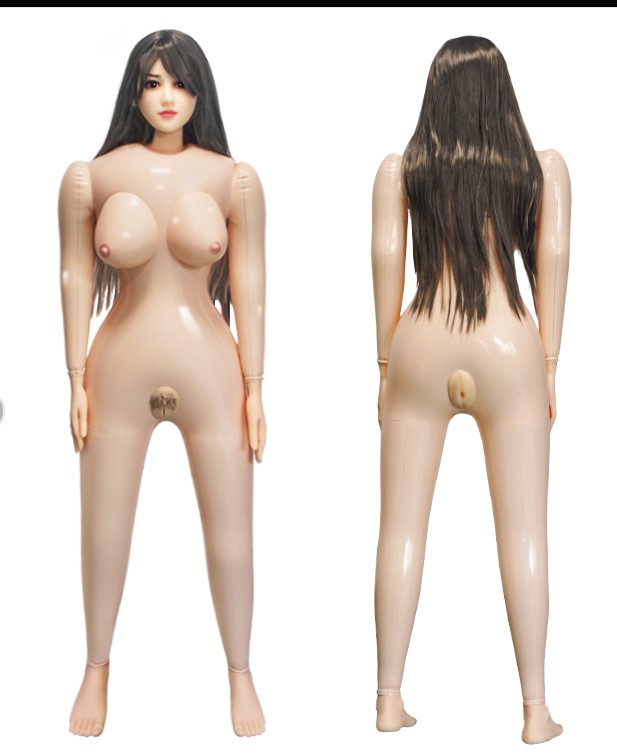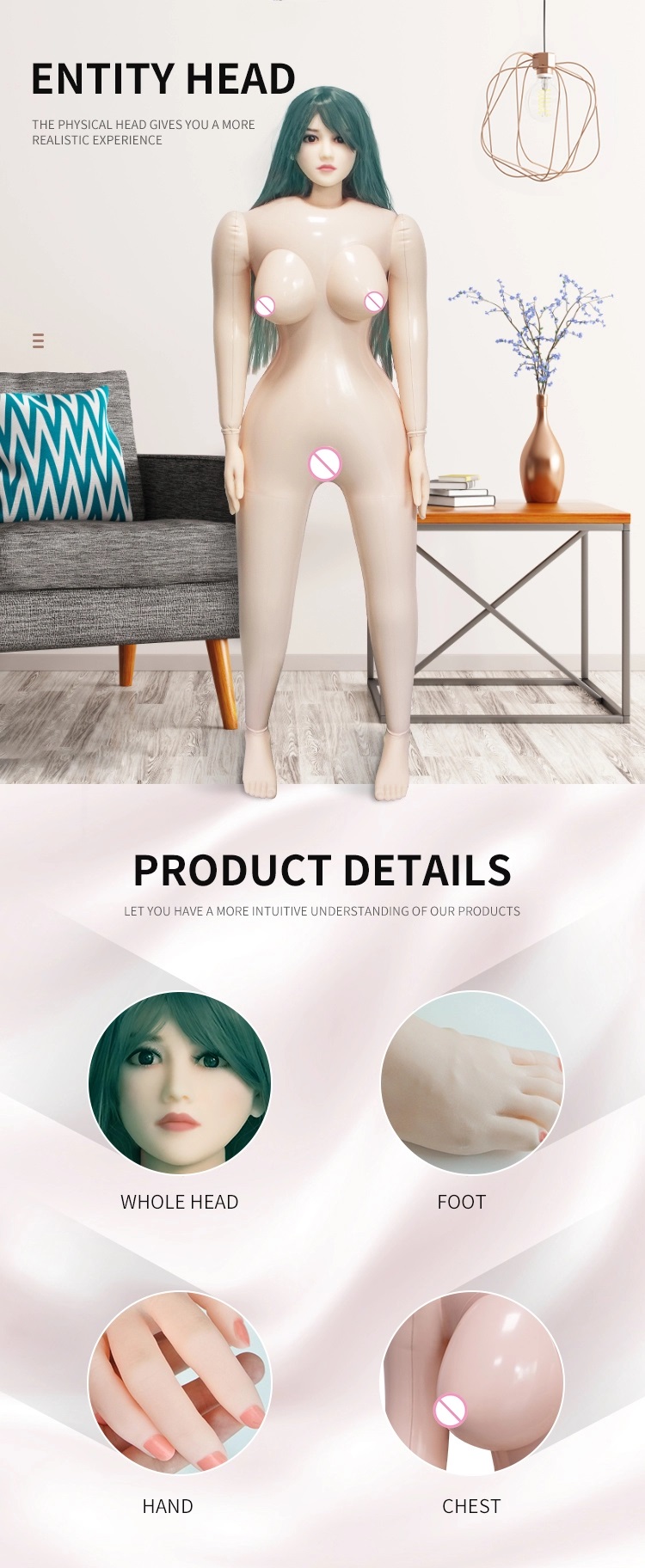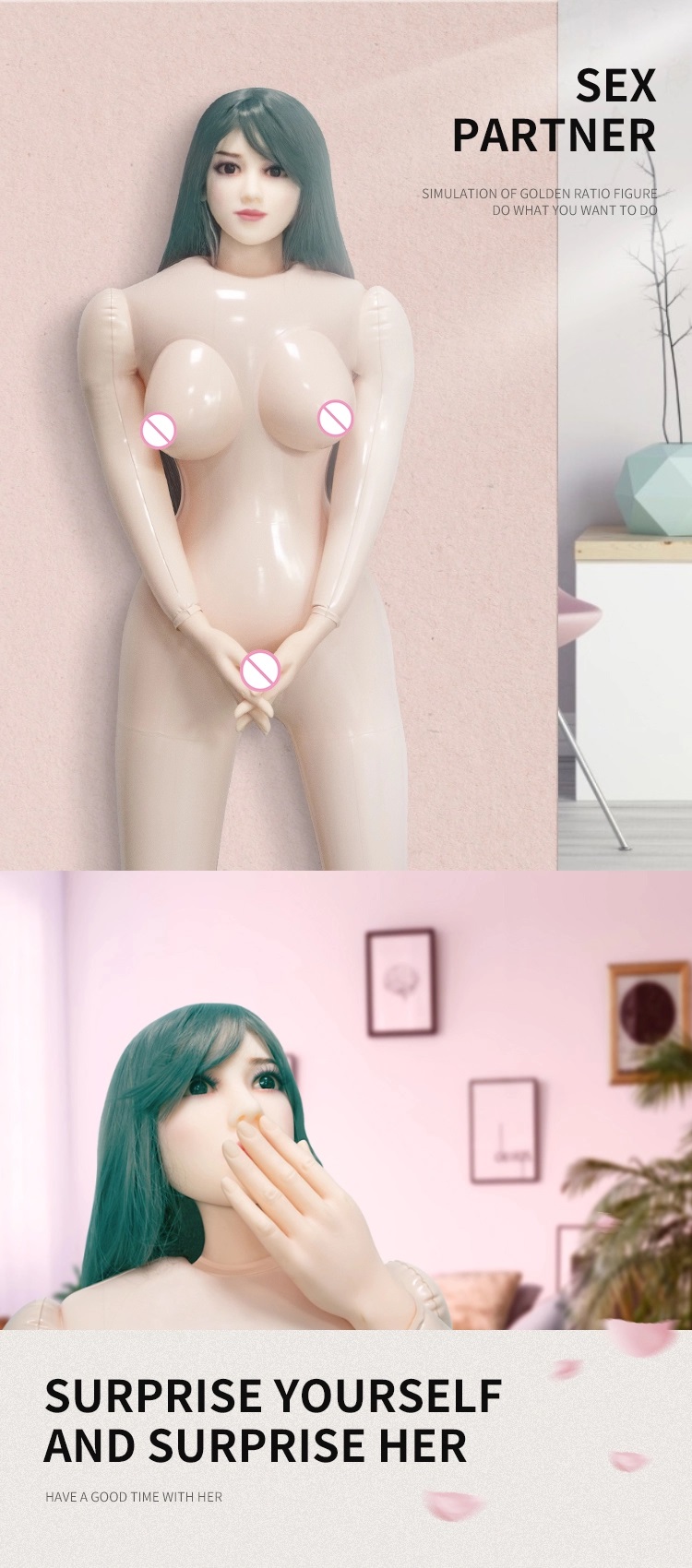 Customer Reviews
Date Added: 11/11/2015 by

Max Beesley

5 of 5 Stars!

this product was a really good product it was exactly as describe nothin different no surprises excellent experience would most definitely use this company again thanks judy

Date Added: 07/23/2014 by

Richart Vann

5 of 5 Stars!

The best doll I've used. The material is better and the products of other stores.
Displaying 1 to 2 (of 2 reviews)
| | | |
| --- | --- | --- |
| Shipping WAY | Shipping Fee (dollar) | Shipping Time (days) |
Q

Hello! I'm interested in buying the product mentioned in the subject section. However, the description says that oral, vagina, anal sex are available but judging from the pictures I'm not sure if oral is actually an option so I would like to confirm whether or not this is the case :) To sum up: Is oral sex available with this product? "NEW inflatable sex doll with Thicken smooth skin, realistic silicone TPE head" Thank you in advance!

asked by The Ejaculator on December 25, 2021




A

Dear Customer,thanks for your question. Oral sex is available with the product(Model: SD079).




Q

Hi, is 3D TPE head solid and can it be removed from the body, or is it also inflatable and attached to the body? Also is this a D Cup or C Cup? Can you ge this in an E Cup and with removable inserts

asked by Pwter on June 26, 2023




A

Hi, thanks for your questions. The 3D TPE solid head can be removed from the body. It's C cup, 34.4 inch around the chest.We can't get this in an E cup, it's not removable. Removeable inserts is doable. Please remark removeable inserts when you place order.